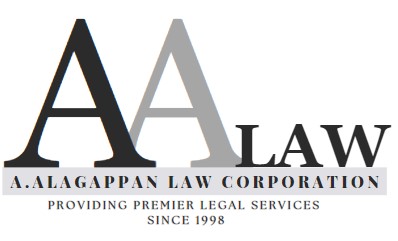 Advocates & Solicitors
ι
Notary Public
ι
Commissioner for Oaths

Our Services
We are committed in providing our clients quality services at competitive fees.
When you are facing a difficult legal matter, you need a lawyer who is experienced and is able to understand your legal and personal concerns.
Mr A Alagappan graduated from the National University of Singapore with LLB (Honours) in 1992. He was admitted as an Advocate and Solicitor of the Supreme Court of Singapore in 1993; and has been practising law for more than 25 years and is able to provide you with good, effective legal advice.